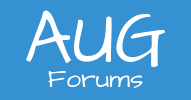 Efficiently find production orders assignment for issues and receipts.
Hi JMC,
There is a Transactions By Production Order (AM000011) inquiry in Acumatica 2019 R2 that might help.
Reconciling Purchases Clearing presents challenge similar to reconciling Manufacturing WIP.
Personally, I look for the lowest common denominator between the two modules (General Ledger and Manufacturing in your case). It seems like you are focused on Material transactions (not Labor or Overhead). What you might do is group both the General Ledger detailed transactions and the Manufacturing detailed transactions by Date and Inventory ID. Then look for the Date / Inventory ID combinations that have discrepancies between the two modules.
Posted : December 2, 2019 4:25 pm