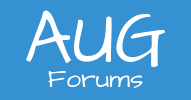 By using this website, you agree to our Terms of Use (click here)
Balancing WIP to GL in month end process
Hello I am new to Acumatica.  
I am wondering if it is standard practice to balance WIP inventory with the production module as part of month end process.
I am from a SAP environment and this was standard practice.
My new company was not using the close production order process so I have some clean up to do.
I am having a hard time getting the production order assignment to inventory issues and receipts in balance sheet wip account.   Is there a easy way to get this information.
and how else is everyone balancing wip at month end assignment.  You suggestions would be deeply appreciated.
Posted : November 7, 2019 8:58 am
Hi JMC,
I would definitely recommend reconciling Manufacturing WIP to the General Ledger.
You can use the Work in Process (AM654000) report which looks like this and totals each GL Account (in case you have more than one for WIP):
Tie out the totals from the Work in Process (AM654000) report to the Trial Balance Summary (GL632000) report.
One thing to be aware of about the Work in Process (AM654000) report is that you can't backdate it. Because of this, I've seen some companies create a Month-End Tenant where they copy the Production Tenant into the Month-End Tenant at Month End, then they have a way to run the reports at that point in time.
Posted : January 13, 2020 9:19 pm