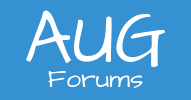 By using this website, you agree to our Terms of Use (click here)
Undocumented values
Likely most know that an value -1 as a value for a <Line Number> Field indicates instruction to add and conversely -2 is delete. Is there a full list of these anywhere please?
Posted : July 19, 2019 12:36 pm
Posted : August 1, 2019 8:58 pm
I don't know if there are any more 'special' ones, but other number will correspond to actual line numbers. On the target document. 
Posted : August 8, 2019 8:21 pm
Yeah unfortunately nothing in the manual that helps with this so I'll just run with those 2 options for now and if I encounter other specific needs I'll reach out via support. Thank you for taking time to respond
Posted : August 21, 2019 4:45 pm