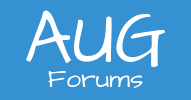 By using this website, you agree to our Terms of Use (click here)
IMPORTING JOURNAL VOUCHER DATA (GL304000)
HI All,
Am trying to import the data to GL304000 this screen.
My scenario is : I would like to import data by using tow rows (One for credit account, other one is for debit account details) in excel for the one row in GL304000 detail level .
So when i use just only with 2 rows in excel i could able to import and its showing one row in journal voucher .
Problem : when i add 4 rows in i excel ,means i need to see in my journal voucher 2 rows only,but system is importing 4 rows. So i hope i missed something on line numbers logic.
Could someone please suggest on this.
Line nbr =-1
 Line Nbr=-0
Posted : March 23, 2020 10:10 pm