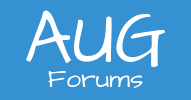 By using this website, you agree to our Terms of Use (click here)
Import into a vendor price worksheet when only some items are valid items
I am trying to import into a vendor price worksheet from a spreadsheet. It the item I am trying to import exists, then all is ok. 
If the item does not exist in Acumatica, The import fails. 
How can this be accomplished? 
The problem is a client receiving a price change from a vendor that has 16,000 items but they only carry 2,000 items. What is the best way to import the vendor price changes for only the 2,000 items?
Posted : September 26, 2019 4:21 pm
Have you tried turning the Break On Error off for your import?
Import By Scenario -> Pick your Import Scenario -> Prepare -> Details Tab -> Uncheck "Break on Error" (resets each time)
https://help-2019r1.acumatica.com/(W(2))/Help?ScreenId=ShowWiki&pageid=88ac7166-2cc0-4201-ab3e-659ada2d74f2
Posted : September 27, 2019 5:36 pm
Have you tried the Load Records button directly on the worksheet?
As a last resort, you could just validate and remove the lines in the data prior to attempting an import. Just need to export the stock items and do some VLookups in Excel.
Posted : October 2, 2019 12:16 pm
I was thinking the same thing as Ahmed, but I just tried in my Acumatica 2019 R2 (build 19.201.0070) Instance and unfortunately the entire upload fails when there is an invalid Item.
VLOOKUP seems like a good option or you could connect to your Item list in Excel using OData, then use Power Query within Excel to also connect to the Vendor Pricing and do the VLOOKUP technique in Power Query. That way you'd simply have to hit the Refresh button to get rid of any bad Items any time you get a new file from the Vendor.
Posted : November 5, 2019 9:29 pm