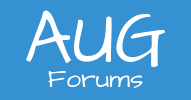 By using this website, you agree to our Terms of Use (click here)
Imbalanced source import files in GL
To simplify credit card imports (making them consistent with other imports that already exist) I'm intrigued if it might be possible to import them via a GL journal (I know you can) but where the journals don't balance in the source data.
Obviously we would have a whole host of transaction IDs in the import file with corresponding amounts. If I were to bring those transactions in via GL journal would there be a way to flip the sign of the amount and hard code the offsetting credit card account in the import scenario, effectively processing each row twice, once with the import file data and once with a hardcoded rule based on just one column from the import scenario.
The proper answer is likely to use a banking transaction but I can see other applications for this scenario as well so figured I'd contact the brain trust for input.
Thanks in advance.
Posted : August 21, 2019 4:18 pm
Yes you can generate multiple lines from one source - just add as many of these as you need:
In our system I wrote a couple of GIs that look for certain conditions and then the user saves the output of those GIs and runs them through an IS which creates journals where each result line from the GI creates 2 journal transaction lines with one line debit and one line credit, different accounts on each line. 
Posted : August 21, 2019 4:44 pm
@royce-lithgo
Would it be a huge imposition to ask for a sample of your work please? I'd love to able to reverse engineer it from an example. I'm still newish to Acumatica (less than a year in) but am extremely inquisitive!
Most appreciated sir!
Posted : August 21, 2019 4:48 pm
As I am a consultant I can't give away IP of my client. I am however willing to answer questions and give direction. I was pretty new to Acumatica when I built this stuff. The best way to learn it is build yourself (and do the training on Open Uni if you really have no idea).
Posted : August 21, 2019 5:07 pm
If you don't want to use the Import Scenarios, you could also use the Load Records from File button on the Journal Transactions (GL301000) screen to load the transactions in from Excel. You might even get away with one journal entry for the month using the last day of the month as the date so you wouldn't have to create a bunch of individual journal entries.
Posted : September 16, 2019 6:23 pm