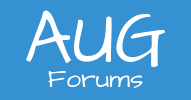 Validate Subaccounts
We have sub accounts defined in the segmented values, however we want to prevent users from being able to enter sub accounts that do not exist and are not defined in the segmented values. Is this possible to add any kind of validation to prevent users from making something up or being incomplete?
Posted : October 4, 2018 4:02 pm
The next thing you might need to define is what Accounts each Subaccount is valid for. Oftentimes there is only one Subaccount that is valid for Balance Sheet Accounts while the other Subaccounts are only valid for the Profit & Loss Accounts. To do that though, you need to apply row level security.
Posted : October 12, 2018 8:25 pm
I am trying to setup the row level security for the Balance Sheet Accounts to restrict the Account/Subaccount combinations.C
Can you give me a an example of how to setup the groups for that restriction?
Thank you in advance for your help.
Posted : October 25, 2019 6:52 pm
Using the Sales Demo data, let's say that you wanted to restrict Balance Sheet GL Accounts to only use the 000-000 Subaccount. You could use the GL Account Access (GL104000) screen to create a security group called Accounts - BS that looks like this:
Then, let's say that you want to allow Profit & Loss GL Accounts to use all Subaccounts except for 000-000. You could use the GL Account Access (GL104000) screen to create a security group called Accounts - P&L that looks like this:
Posted : December 6, 2019 10:12 pm