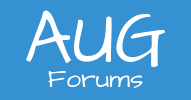 Undo Vendor "Extend to Customer"
We have setup a vendor and used the action of "Extend to Customer" to link the customer and vendor; however, we would like to undo this action. I have been going through the help files, and I cannot find any information on how to unlink a Customer and Vendor. It is not an available Action on either the Customer or Vendor.
Can anybody point me in the right direction towards figuring out how to unlink Customer and Vendor?
Posted : November 6, 2019 1:08 pm