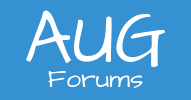 By using this website, you agree to our Terms of Use (click here)
Tax-Exempt Customers without Avalara
Is there any way to set up a customer as tax-exempt without the Avalara integration? The Tax Zones are not sufficient to segregate exempt customers and still report gross sales/exempt sales correctly, unless I'm missing something. Any help is appreciated.
Posted : July 24, 2019 5:13 pm
Hello!
Yes, you can set them up the exact same way as your taxable customers. In my example below, I set up my exempt customers in Florida with their own tax zone, and I just use 0.00 for the tax rate. I use a zone with an "X" in front, so that I know they are the exempt zones.
I hope this helps!!
Tami Hoyt
Contoller,
Tri-Energy Solutions
Posted : August 16, 2019 4:34 pm
Hi Tami,
Thanks for the response and help!  What I've seen is that setting up an exempt customer with a unique tax zone (at 0% and in a Tax Category defined as Non-taxable) results in the tax reports excluding any lines on an invoice where the item is taxable. It only includes items in the non-taxable category on the reports.  Is that something you've seen?
Mimi
Posted : August 27, 2019 9:46 am
Hello Mimi,
Happy to help!! Which report are you referring to? I only use the prepare tax reports and compare that to my GL. If it matches my GL, then I know it has captured everything. 
When I run the prepare tax report, it will show all sales in the tax zones I've set up. That way I can report the non-taxable sales as well as the taxable sales.
I hope this is helpful (See screenshot below):
Posted : August 27, 2019 10:44 am
Thanks for the screenshots Tami!
On the Reporting Groups (TX205200) screen do you then have a Reporting Group for Exempt Sales? That might be what Mimi is missing.
Posted : September 28, 2019 8:10 am
Hi Tim,
I do indeed! I use separate reporting groups for taxable vs. exempt.
I hope this helps!
Posted : September 30, 2019 2:23 pm