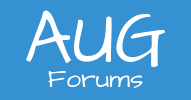 By using this website, you agree to our Terms of Use (click here)
Setting up automated invoicing
Thanks for the tips.
For us, each branch uses different carrier and has different shipping ETA and other unique terms which is all in the body of the email so its important to have a different template.
Do you have any idea where those conditions come from? Maybe there is a change we can make in the screen or report that will allow different set s of conditions?
Posted : August 20, 2019 4:31 pm
I can think of two solution to your issue. 
1. Add the conditional data to the Invoice report via customisation.
2. Display it inline in the email using an image tag as I posted above. You would need to match the font in the image with your email body so it doesn't look weird. But remember, some people may have images switched off or require a click to view them, so they may not see this information.
If i were you i would include the information in the invoice so if they print the invoice everything is in one place.
Oh and to answer your question, no I don't know how those specific fields have been tagged to appear in notification template conditions. 
Posted : August 20, 2019 4:40 pm
You'd have to look through the available Datafields and see whether that information can be pulled in to the template. 
Posted : August 20, 2019 5:23 pm