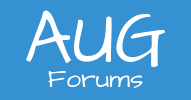 By using this website, you agree to our Terms of Use (click here)
[Solved]

Prepayment on Purchase order
My terms with a vendor are 50% down. 50% at the time of shipment. The first 50% is paid with a Prepayment from the purchase order. That is fine. Now on the second 50%, the inventory wont be received until a month or two after the purchase receipt date. This is problem because it will be received into inventory but not actually here. So my question is how can this be done within Acumatica? Am I missing something? A second prepayment cannot be made. A non linked prepayment cannot be used as I cannot figure out how to link it to a bill. Changing the purchase receipt date doesn't change the actual date it was received into inventory.
I could try to renegotiate to pay upon receipt. 
I didn't see this exact question asked before. 
Posted : September 23, 2019 5:49 pm
Posted : September 23, 2019 7:36 pm
@carl-brooks
On page two of most popular. Coming soon to a R1 or R2 near you.
Posted : September 23, 2019 9:21 pm
Alright so the work around for me was to temporarily change the following Purchase Order Preference (PO101000): Release IN Documents Automatically (uncheck). So Acumatica will still create a Bill, but the inventory wont be released on an inventory receipt. I will just have to save the inventory receipt document and release it when the inventory is officially received.
Posted : September 24, 2019 9:33 am
Posted : October 2, 2019 7:24 pm
That looks real nice. Thanks for the release notes on this.
Posted : October 4, 2019 7:33 pm