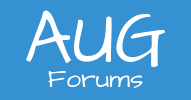 By using this website, you agree to our Terms of Use (click here)
More on credit cards
Good morning, what is the best recommendation please for credit card set up? I know the upcoming new release will have corporate credit support but the current configuration we have has numerous people on the same credit card bill. Those credit card transactions are recorded in an expense tracking system first (don't worry about Concur et al for now) by each individual card holder that sends in their report together with their expenses. Those expenses will be recorded in Acumatica and the debits will either be coded to internal expense accounts and or to internal or customer facing projects. Once all cardholders have entered and accounted for their purchases and the corporate accountant has entered other expenses that were incurred from the corporate office the sum of the various transactions should total the credit card statement. Because of this need to reconcile the statement I was thinking to define the credit card as a cash account. Since the credit card is likely paid along with other payables (and needs to follow an approval process with other payables) I was thinking I'd also link that once the cash account was linked to a vendor it would show up as a payable as well. Obviously I was incorrect on the last part and a post from Shawn Slavin on AUGFORUM shows that a bill is typically entered to move the credit card balance to AP when the statement is received. Any other advice on this at this time please?
Posted : August 21, 2019 11:40 am
What about creating the Cash Account, but putting that Cash Account into the AP Account field on the GL ACCOUNTS tab of the Vendors (AP303000) screen for the Credit Card Vendor.
Posted : September 16, 2019 6:18 pm
I am sure you've already found a solution - but we are currently setting them up as:
1) Employees
2) Users
3) Cash accounts
And then nesting them in a company tree so the user who uses the CC can enter an expense either as themselves (employee name) or as their CC (last 4 digits). If they are using their corporate card they enter the expense under that card, and then we can reconcile the statements based on those transactions that already exist and request additional receipts for anything missing.
Posted : October 18, 2019 3:59 pm