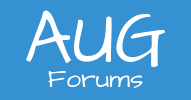 By using this website, you agree to our Terms of Use (click here)
Inter-Company (Tenant) Transactions
We use an export scenario to export data on schedule to an FTP location, then import scenarios on schedule to bring the exported data as transactions into the other tenant.
It takes a few step for the each he export and import and is a bit cumbersome, but usually does the job.
What is really missing is the ability to trigger exports based on business events.
Consider reading /voting for this:
Posted : August 8, 2019 8:09 pm
Does anyone know when such a feature would be available? Or has anyone built a solution for Inter-Company (Tenant) transactions? If so what would be cost to acquire it? (PM me the details) 
Hi Carl,
We at SkyKnack developed an inter-tenant integration between POs and SOs for one of our customers. 
If you would like to see how it works and evaluate if something equivalent can be developed for your requirement, please send me an email to famadoz@skyknack.com
Thanks!
Posted : August 30, 2019 11:20 am
Hi @ellie
I would like to extend the invitation from my other message to you and your team.
If you are interested, we could evaluate enhancing your current integration and bypass the use of the FTP.
Posted : August 30, 2019 11:23 am