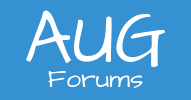 By using this website, you agree to our Terms of Use (click here)
Importing Historical AP Subledger Detail
We have a customer who is looking to import 18 months worth of historical AP subledger detail (Bills, Checks, applications, etc.). Does anyone have any suggestions on the best way to handle this?
- Derek
Posted : March 23, 2020 4:55 pm
I've never done it for that length of time (usually just for a portion of a month if we go live mid-month) because it's such as hassle.  It can be done via the import scenarios, but making sure that everything lines up and clears is going to be a lot of data preparation and transformation (and then also making sure everything matches up with your trial balance amounts too). 
When I've done it for a short period of time, I import all the Bills first using an import scenario. You will need to decide if you are going to just import the total of the invoice on one detail line to a clearing account or all the detailed lines.  Are you going to post these to the various GL accounts/sub-accounts or just post everything to one account (and ignore any sales taxes).
Then I import all the payments.  On the Payment import, I apply the payments to the bills that I loaded in the first import scenario (a good mapping table/vlookup will be super helpful to match up the reference numbers in Acumatica to the old reference numbers if you use a new numbering sequence in Acumatica).  
Make sure that you don't have things import "on hold," definitely easier to create them as "balanced" and then you can use the mass processing screens to release the documents.  The new import scenarios that Acumatica provides starting in 2019 R2 are probably a good place to start, but you might need to add some extra fields.
Watch out for payments at the beginning of the 18-month period that might apply to bills that you will need to load into AP so that you can process the payment, but may not want them to update the GL.
Hope this helps!
Posted : March 24, 2020 3:48 pm