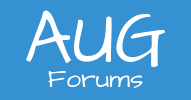 By using this website, you agree to our Terms of Use (click here)
Dunning letters to the Parent company
Hi,
There are parent/child relationships setup in the AR.  I can send dunning letters by invoice or customer. Is there a way to configure the dunning letters so that it consolidates the past due items and sends the dunning letter to the parent customer??
Thanks,
Coleen
Posted : January 9, 2020 3:37 pm
I haven't used Dunning Letters personally, but my first thought is the BILLING SETTINGS tab on the Customers (AR303000) screen.
There is a Consolidate Balance checkbox and a Consolidate Statements checkbox, but no Consolidate Dunning Letters checkbox. Seems to me like it should be there if it was possible.
Posted : January 31, 2020 10:18 pm