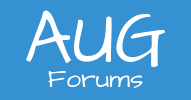 By using this website, you agree to our Terms of Use (click here)
Credit Card Debit Memo (Refund)
We use credit cards for many inventory (trade) and operations purchases.  We have credit cards set up as a liability account and also a cash account.  Method of payment is Credit Card, and so then monthly we run a batch of all invoices waiting to be paid by CC, just as we would for checking and EFT.  It works great!  We keep adding invoices (or expenses from the Acumatica Time and Expense Module) until the credit card batch matches the credit card statement, and then we run the batch and it all reconciles.
The problem is when we get a credit card refund.  Since we can't cut a "negative" check, if we have charges to apply against, then we can net them together, just as we would a check payment vendor and pay the net amount.  But how do we do this with a credit card vendor when we receive the debit memo, match it against a purchase return (RG), and all is good, but if we don't have any invoices to net against, we can't get it out of the credit card batch.  
There must be a simple solution to this?
Posted : September 26, 2019 5:19 pm
Debit memo for purchase receipt return is treated as "credit memo" from vendors on your account with them that you can against to your current or future outstanding invoices.
Now if you receive the refund from the vendors via your credit card, I will treat that as the cash refund receipt from this vendor. So I will do the following.
   Extend that vendor as Customer
   Create the credit memo to offset the Debit memo from purchase receipt under the GL account like the clearing account 
  Create a cash sales for that customer that you receive the refund from the vendor. Select your cash account for the credit card cash account and code it to the GL account for that clearing account
And now that refund as cash receipt should be shown on your reconciliation under that Cash account
Hope that make sense.
Posted : September 29, 2019 1:54 pm
Thanks--yes, that's more convoluted than i was hoping, but i'll give it a try.  
Posted : September 29, 2019 10:14 pm
I agree. From my last ERP, we can select the vendor account for any of my credit card as the credit card vendor, and we can transfer any outstanding invoices and even credit memo from other vendors that we paid via credit card to that credit card vendor account to reconcile our monthly credit card statement. I will suggest you add your comments to "Ideas for Acumatica" and I will vote it for this improvement as well. 
Posted : September 30, 2019 1:39 am
Has anyone found a solution for this situation while using the Corporate Card functionality in 2019 R2?  We are running into the same issue that you can't do a negative credit card transaction and the refund doesn't always happen in the same period as the original transaction.
Posted : March 30, 2020 4:29 pm
Just as an update to my previous post, someone else has submitted this an an idea on the feedback board if you want to vote for it to move forward: https://feedback.acumatica.com/ideas/ACU-I-2898 .  This should definitely be included as a feature for the corporate cards, as it happens often.
Posted : April 3, 2020 12:56 pm
@danmiller47 - Can you Void the AP Payment which re-opens the AP Bill, then apply the AP Bill to the AP Debit Memo?
@megan-friesen - I just added my vote to that feedback idea.
Posted : May 20, 2020 9:03 pm
Good thought, haven't tried it, but typically, they will be in different periods, and the payment and it's associated bill have already been closed out.  
Posted : May 20, 2020 9:27 pm