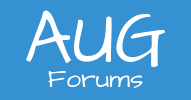 By using this website, you agree to our Terms of Use (click here)
Chart of Accounts - Control Account Module (Acumatica 2019 R2)
I love the new Chart of Accounts control accounts feature in Acumatica 2019 R2.
I experienced it accidentally tonight when going through Taxes setup and I got the following warning message:
The 25001 account is not configured as the control account for TX.
TX means the Taxes module.
The Taxes (TX205000) screen that I was on knows that the Tax Payable Account field is tied to a control account.
When I went to the Chart of Accounts (GL202500) screen, the Control Account Module field wasn't populated.
So I populated the Control Account Module field with "TX".
And now the warning message is gone:
Posted : October 14, 2019 11:10 pm
Tim, we are noticing support issues regd this topic. There shld have been some sort of script or automation that the upgrade shld have taken care of to update the control account else these errors keep popping up. I wonder if anybody has alternate solution to fix them with a script or heard from Acumatica support?
- Harsha
Posted : February 27, 2020 5:31 pm
Agree with Harsha. Do we have any resources to find all the places where there is an issue where the default has not been set to the control account? We've stumbled on them here and there.
Posted : March 11, 2020 5:31 pm
Agreed, it would be nice to have a list.
Posted : March 28, 2020 7:14 pm