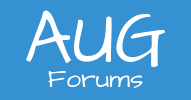 By using this website, you agree to our Terms of Use (click here)
Chart of Accounts (COA) Setup
First time, short time...
I'm in the midst of implementing Acumatica with a preferred partner and I was looking for a guide, tutorial, narrative on how to set up a COA with "subaccounts" and proper account hierarchy and rollup.  I appreciate the complete "blank slate" in Acumatica but it seems that the numerous levels of set up, preferences or segments for the COA is quite confusing and circular.  Maybe it's just me.
I have an existing COA which I modified to comply with the 1-2-3-4 configuration in COA order.  I was thinking that using the 1-2-3-4 order would make grouping accounts (parent with child(ren)) easier.  However, that was not the case. 
The COA that has been imported in includes parent and child(ren) accounts but I don't see how to group them like I would in Quickbooks.  The subaccount process when trying to group accounts seems to be difficult to grasp and requires additional groups.  Why would periods be associated with subaccounts?  I understand product lines, segments of business, profit centers and cost centers but what about grouping various insurances or balance sheet accounts?  For example having a parent account for "insurance expense" with children.  These insurance expenses would/could be allocated to a segment or center but should naturally roll up to a parent account.  What about cash/checking accounts or prepaid expense (balance sheet accounts) accounts with children?
Thank you in advance.
Posted : January 14, 2020 10:24 am
Hi Joel,
I'm not sure what you mean with your comment re: Periods and Subaccounts.  
A couple options for "parent" or "roll-up" type accounts if you are used to from Quickbooks. 
If you have a bunch of accounts that you want to roll together (i.e. Salaries, Employee Health Expenses, etc. all part of your "Payroll Expense" group), look at setting up these accounts with the same Account Class.  This makes it easy to pull all these accounts together in the ARM Financial Reports.  
The other thing would be to keep your numbering pattern consistent so that you can use ranges and/or wildcards to pick up all the accounts that belong together (i.e. all accounts between 101020 and 101090 or all accounts like 1010??)
If your company has different divisions/product lines/offices that you are differentiating by subaccount, your segment set-up will need to align with that.  So maybe you have EAST, WEST and HEAD as your 3 different subaccounts (you can also have multi-segment subaccounts if your business requires).  For example, if you were posting your Payroll Expenses you would select your account number (i.e. 101020 from above) and then the relevant subaccount.  Your entry might have multiple lines posting to the same account, but different sub accounts
Acct 101020, Subacct EAST, Debit $1000
Acct 101020, Subacct WEST, Debit $1000
Acct 999999 (AP), Subacct HEAD, Credit $2000
When you go to look at your account balances, trial balance, P&L, etc. you will have various options to look at the total for 101020 ($2000) or to access the Subaccount details ($1000 each in EAST and WEST).
Hope this helps and best wishes for your implementation!
Posted : January 15, 2020 2:00 pm