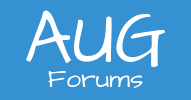 Avalara Integration
When using Avalara integration, we seem to have lost the ability to show the calculated tax at the line item level. Avalara blames Acumatica and Acumatica blames Avalara. What is everyone else doing in order to show the calculated tax at the line item level on invoices, especially when the invoice contains taxable and nontaxable line items.
This topic was modified 4 months ago by
Mindover
Posted : September 30, 2019 7:48 pm
Hi I encountered this issue not only from Acumatica but also from my last ERP system. So my alternative solution is I just make the formula on my custom invoice report tio calculate the tax amount for each line item based on those tax code and tax schedule for the customer. Yes, that is quite a convoluted solution, but that is my turn around solution now
Posted : October 2, 2019 1:18 pm
Posted : November 9, 2019 10:08 pm
We ended up doing a customization which made a 2nd call to Avalara to get the tax by line items. We stored these into a custom table and modified the invoice form to show the tax by line item. We tried the using a formula but when you have 20 lines totaling $ 4,350 but only $17.50 in tax and you knows it's a combination of line items, it just didn't work.
Posted : November 11, 2019 9:42 am
Maybe you can resell that customization to others who need it.
Posted : December 11, 2019 3:19 am