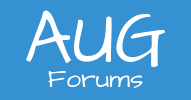 By using this website, you agree to our Terms of Use (click here)
AP Check - Payment Method - Auto Finance Charge
Is it possible to have a finance charge automatically added by payment method? For instance, wire transfers have a fixed fee amount. Or is there a setting to require finance charges? I looked for one but didn't find this.
Posted : September 13, 2019 3:46 pm
That's a good idea, but not that I know of personally.
Posted : October 16, 2019 11:00 pm
I dont know of a way out of the box, but you can use a business event to trigger an import scenario that will accomplish this.
If you create an idea, you will have my vote:)
Posted : October 21, 2019 6:22 pm