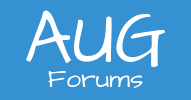 Account Receivable Aged Report Error-Branch ID filter
We just do our 2019 R1 upgrade this week. Prior that, we were able to set the filter with the "ARDocument.Branch" with some special criteria  such as "ARDocument.Branch" contains some special character with the Branch ID. However, after the upgrades, it gave me the following error. 
A field with the name (SELECT [BranchExt].[branchCD] 
FROM [Branch] [BranchExt] 
WHERE [BranchExt cannot be found.
Posted : July 26, 2019 8:47 pm
Posted : August 14, 2019 7:47 am