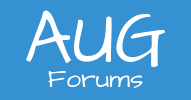 1099 Form
Afternoon,
Acumatica 1099 forms go to box 14 and US government forms go to box 18. I was able to modify the form and add the proper information but now the printing alignment is way off.  It prints the first 1099 on page one, then 2 1099's on the next page with no space between them, then something different on page 3, etc. Anybody know any tips/tricks to work with form alignment (hopefully 1099)?
Thanks in advance!
Posted : October 17, 2019 5:58 pm
Having to move fields around each year to accomodate the latest 1099 form is so frustrating. I feel your pain.
It almost seems like there is a whole industry that pays the government to change forms so they can charge people for the latest software reports that match the new forms.
You should be able to move the fields around using Report Designer. Where you will get into trouble is if you make the groups larger or smaller. That can throw off the alignment on subsequent pages.
Posted : November 16, 2019 7:50 pm