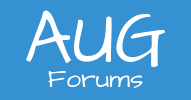 Update inventory value with debit adjustment
Hi
Anyone that have any good ideas on how you would solve this situation?
1. In Purchase Orders Preferences(PO101000), in the Purhase Price Variance Allocation, the option is set to Inventory Account
2. We create a Purchase Order for a vendor for 1 pieces of a stock item at a unit cost of 50,-
3. We create the Purchase Receipt for the order(still unit cost is 50,-)
4. We receive a Bill from the vendor and connect it to the purchase receipt, but the the unit cost is now 80,-, so we set that on the bill. When releasing the bill, a inventory adjustment will be created to update the cost of the item in inventory, so that it is now 80(instead of 50).
5. We notice afterwards that the unit cost on the bill was incorrect, so the vendor sends a debit adjustment for 30,-
How can I connect this debit adjustment to the inventory, so that the inventory value of the item is adjusted down to 50? I cannot add the stock item the debit adjustment as I do not have a purchase return to connect to(we are not returning anything, quantity of the item in the warehouse is OK. It is just the cost/value of the item we want to adjust).
Any ideas on how to do this?
Posted : May 13, 2019 4:57 am
Interesting scenario. That would be cool if Acumatica was smart enough to generate the inventory adjustment, but I don't think it is.
You could do this in two steps:
1. Create an AP Debit Adjustment and code it to a GL Account called something like "Inventory Adjustments to Process". Maybe even make it a GL Account that starts with a "0" and put it in the section with all other Suspense GL Accounts that should always have a balance of $0. Then put a Dashboard Widget on your Stuff That Should Never Happen (STSNH) Dashboard (click here) that tells you if there is ever a balance in one of those Suspense GL Accounts.
2. Then create the Inventory Adjustment transaction and code it to the same "Inventory Adjustments to Process" GL Account so it takes the balance to $0.
Posted : June 1, 2019 3:51 pm
Here is a potential different solution. You could use landed costs. I was doing some testing and it looks like it would work if you could get the landed cost to allow negatives. Maybe there is an easy customization that wouldn't screw up the accounting.  You create a dummy landed cost item and then tag the vendor as a landed cost vendor. 
Posted : June 12, 2019 11:12 pm
Very interesting idea Ryan. I like it!
Posted : June 30, 2019 12:56 pm
I noticed no one asked about costing methods in use. I would expect this to have an impact on resolution options. Using Average Cost is a lot easier to address than FIFO or Specific Unit Costing.
Posted : July 1, 2019 10:28 am