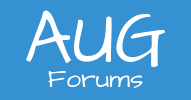 By using this website, you agree to our Terms of Use (click here)
Transaction-specific costing
In my former life's work, the software application had a costing method called "User-Specified Costing"    (Am I outing myself?)       My business need under Acumatica is that I want to define a low number of SKU's among my Item Masters and use the same SKU for multiple purposes (LOTS of changes in the industry and not feasible or valuable to maintain discrete SKU's).    I'd like to input the Price and Cost on the fly within each sales transaction and preserve that through the process (i.e. create a PO based on the costs I input on the original Sales Order).    I'm not finding that this is possible in Acumatica.      So, I switched to Project Quotes.    I find there that I can input both Price and Cost per Inventory Item in the Project Quote function, but I'm not seeing a way to auto-create an AR Bill or a Purchase Order from the data entry work done on the Project Quote.     Converting a quote to a project nicely sets up all the project budgeting.    But now I need to re-enter an AR Invoice, and then re-enter a PO to submit to publisher, thereby handling the data 3 times.     
Story:   I might have a SKU of SAASAC  "Acumatica Software as a Service"  as an inventory item.       On a quote, I just want to input a price and cost for this particular sale into a single transaction.  Then, if there are any ISV's involved, there would be SKU's specific to each ISV and one or more lines per ISV depending on how I wanted to present the quote.    There has a been a lot work that has gone into determining price based on negotiated costs with various publishers.   I need a home for recording all these cost agreements and margin calculations in one place (i.e. Project Quote).     Next, when quote is awarded after an account manager has done all this pricing work, it should be easily handed off to accounting to convert my quote to a project and move through the billing process and issue Purchase Order(s) to one or more publishers.    It would be ideal if all of these publisher-specific SKU's, once entered on the project quote, would then auto-create Purchase orders for each publisher once the project quote was awarded.    I feel like this is basic and I must be missing something really fundamental.   But I'm not seeing how any of this is easily done in Acumatica.      Thanks for any guidance.
Posted : December 14, 2018 8:12 am
Mark,
I'm going to think out loud (while typing?) here and ask a few questions along the way.
First, the biggest challenge here seems to be with cost, not price. Correct?
Second: Are these stocked items or are they purchased with a specific project in mind?
If these are not purchased in quantity and then stored on a shelf, they could be treated as non-stock items but still processed through a sales order and purchase order.
If they are stocked items, you could track them by LOT so each lot has a unique cost.
You can associate multiple vendors with a specific inventory item. You can then manage cost arrangements one of two ways (Off the top of my head. Others may have additional alternatives.).
by using vendor prices in AP. This allows you to set a default price per vendor per product and have it be effective as of a specific date. Thus, you can record a new deal with a new effective date so they kick in when effective.
by using blanket purchase orders. You can set up a BPO for each vendor and list all the sku's covered under the agreement. Each PO you send out would be tied to the BPO and should honor the agreed upon purchase price.
with project-specific purchase orders. This would allow you to have a different negotiated price for each item for each vendor and relate it directly to a project. If the deal doesn't go through, cancel all the orders associated with the project and move on.
Again, I'm just brainstorming here and exercising a little free association. (I just dated myself!)
Thoughts? Am I on the right track or way out in left field?
Posted : December 14, 2018 6:02 pm
Hi Scott  😀 
Thanks a bunch for the feedback.   
1.) Yes, challenge is with cost value.   Acumatica doesn't permit the cost value to be overridden within a transaction on a non-stock item.   One is required to use a standard cost as defined on the item.
2.) This is a Non-stock item situation, and yes - purchased with a specific project in mind.
3.) We toyed with the idea of using lots w/ specific valuation.      I might still pursue that, but was hoping to avoid that additional layer of processing.    Glad to have the idea reinforced by you too.    If I decide to do that, then I'll pursue sales orders and raising quotes from sales orders.     I feel like I might not be able to easily capture the negotiated cost at time of entering a quote in the Sales Order module though.    (Project quote permits that.)
I'm pretty sure, since the transaction volume is so low - we will just stick with using the project quote function where it's pretty free-form entry and really easy to pull everything together in one place.    It's quite nice that notes, activities and files auto-transfer to the project when the convert to project function is used from the project quote screen.     Doing the rest of the heavy lifting to manually create an AR invoice and PO is justified at that point, because the deal has been awarded.    
I'm hopeful Acumatica fills the gap here to better leverage the work of building a Project Quote by having an option to auto-create AR Invoices and PO's.    I'm hearing that's their intended direction.
Thanks again!
Posted : December 14, 2018 7:57 pm
Agreed. It would be nice if you could edit the Unit Cost on a Sales Order line.
Posted : December 28, 2018 12:58 am
We have a lot of customer based pricing and cost.  In our business, we have standard cost for day to day activity.  Then we have project related cost, which we manage to the project.  We then have "customer" related pricing needed to establish a very large user of a particular model.  I am looking for a solution to provide a cost tied to a specific customer along with a sale price. 
The one thing I see potentially we could use is creating a "special warehouse" for a specific customer.  If I read the flow correctly, I could make a customer warehouse and assign a promotional cost to just this warehouse.  I could then setup the customer to ship from this warehouse.  
Would appreciate some feedback on this solution or if anyone else has a better thought.
Posted : January 20, 2020 8:39 am
Posted : February 12, 2020 2:56 pm
This improved a little in 2019 R2. You still can't change the Unit Cost on the Sales Order Line specifically, but there are now some additional costing options on the PRICE/COST INFORMATION tab of the Non-Stock Items (IN202000) screen:
Posted : February 13, 2020 12:21 pm