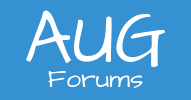 By using this website, you agree to our Terms of Use (click here)
SKUs with Two Serial Numbers
The majority of our products have two serial numbers.  How can Acumatica deal with two serial numbers for each SKU?
Posted : September 19, 2019 11:21 am
Acumatica has only 1 serial number field and if you need another field you will have to customize and manage the 2nd to store Mfg serial no or other data, we manage 50+ fields at serial level including images in our JewelShop plugin so its quite possible technically to do so.
- Harsha
Posted : September 25, 2019 4:10 pm
Posted : September 26, 2019 6:28 am
Posted : October 2, 2019 7:44 pm