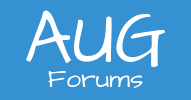 Should the "Sales Allowed" setting in Warehouse impact the quantity "Available for Shipping"?
To allow for a quality control process, we created a location called "Inspection" that has the following settings;
Include in quantity available: False
Cost separately: False
Sales allowed: False
Receipts allowed: True
Transfers allowed: True
Assembly allowed: False
The default receiving location is "Inspection". After the inspection process is complete, the product is transferred to a "Sales Allowed" location and the shipping process takes over. 
What is very misleading, even though the "Sales Allowed" setting is set to false for the inspection location, the product still shows as "available for shipping" on the inventory allocation details inquiry. 
Does this make sense? Could it be a bug? Is this proper for some of you?
Posted : November 25, 2019 10:35 am
Hey Ehren!
The sales allowed should only be controlling the ability to process direct inventory issues or issues generated from sales orders. The include in quantity available should be the driver for the quantity you are seeing in the allocation details.  I tested this in build 19.201.0070 and cannot replicate the issue described. 
Here is my warehouse settings for the location RS1:
Here is the summary screen:
Here are the allocation details:
What version of Acumatica are you running? Do you have any other customization that could be effecting the calculations?
Posted : December 2, 2019 10:24 am
Thanks for the response! We are running 2019 R2 Build 19.203.0042.  No other customizations would impact it. 
I can't currently duplicate the issue either due to changes in inventory. However, we found some issues with a 2-Step transfer that is "stuck" on the allocations screen. This may be the culprit... 
More testing needed.
Posted : December 2, 2019 12:29 pm
Do you use order type TR for transfers? You may want to check if shipments that you sent out and confirmed actually had the Update Inventory step completed. I found that our automation to update inventory and prepare invoices for shipment that went out each day does not pick up these TR shipments for some reason. 
Maybe some residual inventory not correctly issued out is causing some of the availability issues you are seeing.
Posted : December 2, 2019 11:49 pm
We do not use TR orders. My issue may have been a fluke since we have not seen it again and I can't duplicate it.
Posted : December 6, 2019 2:55 pm