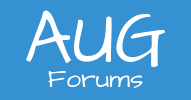 By using this website, you agree to our Terms of Use (click here)
Scan serial numbers in Allocation
Hi 
we are using Serial number tracking. sometime we have a couple of hudreds products goes in stock.  It need scan serial number at Purchase Receipt Allocation and shipping out at Shipment. However, it does not support barcode scanning at allocation.
The barcode scanning work at Add Line, so how is every managing this situation at Allocation.
Current I scan all of them in Excel , and upload at Grid, but it should has some easier way to do that.
Posted : September 4, 2019 7:23 pm
Allocation is a 2 step process in Acumatica, you need to add an item and then allocate or pick the serial number, we took a different approach for our plugin JewelShop where we can scan or enter serial number and then it automatically adds the inventory item and allocates the scanned serial number much easier for users at sales or purchase level to do the transaction. We are looking into RFID tags to automate the process so they can be scanned at once and processed in bulk, this is next step in automation. 
If you can customize then I would suggest to build something on those lines ... 
Posted : September 19, 2019 10:51 am
@harsha-sarjapur
Thanks, just wanna know is that any natural way I can do that without customization. it looks like I need to build new customization for it. 
Actually we are building an RFID Stocktake software, that is a good idea to integrate into Acumatica.
Posted : September 24, 2019 9:01 pm
Take a look at the new Warehouse management solution (WMS) from Acumatica, it's an add-on that allows to use Smart phone (android) allowing you to scan inventory including serialized items and allocate at shipment, receiving and other areas. 
Here is list of features it's capable of 
*   Automate routine picking, packaging, PO receiving, putting away, transferring, and physical counting tasks with customized workflows and form modes.
*  Warehouse management works with third-party EDI software for full EDI compliance, including 856 Advance Ship Notice (ASN), to electronically communicate the contents of a shipment.
* Serial and lot numbers are scanned and printed on the pick list and packing slip, so there can be no mistake about what was picked and shipped.
*   Preprinted smart scan sheets allow warehouse workers to perform all necessary system interactions with just a scanner.
Just curious which RFID provider/software you are using for stock take? You can email me if you don't want to share online to email:info@info-sourcing.com 
Posted : September 24, 2019 9:07 pm
FYI - from what we have been told, user defined serial numbers do not work with their scanning add-on.  
Posted : September 25, 2019 2:43 pm
@ryan-brown
Acumatica had a new WMS webinar recently and during the session I asked this very specific question "Can we scan serial number directly and it picks the item and add to the pick/pack/ship?
Yes."
Will check again and see if they do support, not surprised if they can't ... 
Posted : September 25, 2019 2:53 pm
As long as the serial numbers are generated by Acumatica, you are fine.  It is just the user generated serial numbers that are not supported.  In the lot/serial class, it is user generated if you uncheck "Auto-Generate Next Number".
Posted : September 30, 2019 1:37 pm