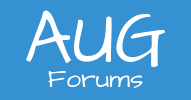 By using this website, you agree to our Terms of Use (click here)
Reporting on Completed warehouse activities
Does Shawn's reasoning seem correct or close to correct? It sure would be cleaner not to have to use audit history data.
Posted : October 2, 2019 8:38 pm
@timrodman Yes Shawn's logic is perfectly correct. I am trying at all costs to avoid the audit history ...
Posted : October 4, 2019 10:53 am