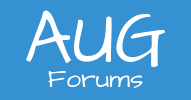 By using this website, you agree to our Terms of Use (click here)
Replenishment Demand Calculation and Order Types
I noticed a few things about the replenishment demand calculation in Acumatica and how different Order Types (specifically SA and SO) behave. Just wanted to share what I learned.
First, the Item Classes screen has a setting called Demand Calculation pictured below:
Item Class Settings: This will respect the boxes that you select in the Availability Calculation Rule field on the General Settings tab.
Hard Demand Only: This will only look at quantities in the SO Allocated, SO Back Ordered, and SO Shipped fields on the Inventory Allocation Details screen.
Second, a good thing about the SA Orders (SA Order Type) is that the unallocated Lines on the Order immediately get a Status of Back Ordered when the Order is saved (even though the Status on the Header says Open, not Back Ordered). This makes SA Orders immediately available to Replenishment when using the Hard Demand Only option. For the SO Orders (SO Order Type), then Lines don't get a Status of Back Ordered until you try to ship, basically meaning that you would have to use the Item Class Settings option and make sure to include the SO Booked category for the availability calculation if you want Replenishment to see SO Orders as soon as they are entered.
Third, I took an SA Order that I entered which immediately was visible to Replenishment (using the Hard Demand Only option) and checked the Mark for PO box which changed the category from SO Back Ordered to SO to Purchase. Then I made sure that the line was no longer visible to Replenishment which indeed is the case because the Hard Demand Only option only "sees" lines that are in the SO Allocated, SO Back Ordered, and SO Shipped categories. I was pretty sure that this was the case, but wanted to test to confirm.
So I'm happy with what I see. Just wanted to share.
Posted : September 17, 2018 12:03 pm
As always, I appreciate you sharing your insights. It helps imensly.
Posted : September 17, 2018 12:58 pm
Hi Tim,
I can't say 'Thank You' enough for this post! I was just about to post a question about why a Kit Assembly doesn't raise the corresponding 'Qty. To Process' values for the underlying stock items of the kit specification. Turns out that all of their 'Demand Calculation' settings were set to Hard Demand Only, instead of Item Class Settings.
Again, thank you very much for this post!
Posted : April 20, 2019 4:10 am
Interesting, I hadn't thought about Kit impact on Replenishment before. Glad you pointed that out!
Posted : April 27, 2019 7:24 pm