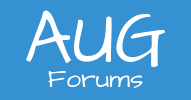 Lot Billing of Multiple Inventory Items at One Cost
I am currently working with a relatively new implementation for a mostly project and stock based company. They work with distributors who tend to provide quotes for product they are buying in what they call a Lot. This could be any number of different times all rolled into one cost. We seam to be having issues coming up with a solution to allow this kind of transaction with inventory because there is not specific cost. A kit assembly comes to mind however this type of quote always contains different items. Whenever searching the Acumatica's documentation for "lot", lot and serial number tracking always comes up. Any ideas on how to tackle this without just adding a separate line with the cost as this messes with the Sales Profitability reporting. 
Posted : July 17, 2019 2:51 pm
What if we take the following example where you purchase the following from a Distributor in one "Lot":
ItemA - Quantity 2
ItemB - Quantity 4
ItemC - Quantity 4
Let's say that the cost of the "Lot" is $100.
Will you then turnaround and sell the whole Lot together?
If not, what will the cost be if you only sell ItemA Quantity 2?
Posted : August 1, 2019 5:39 pm