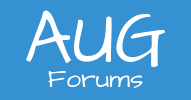 By using this website, you agree to our Terms of Use (click here)
Invoice First, Shipments Later
Hello,
Some customers needs to process first an Invoice with all the items they purchased and then to schedule shipments. 
Today the standard Acumatica flow is  Sales Order-Shipment-Invoice 
We need something like Sales Order-Invoice-Shipment or Invoice-Shipment 
In purchase orders there is a similar function that allows to process PO-Bill-Receipt; 
Does anybody knows if it is possible to achieve this without customization in Sales Order Module? 
Posted : September 5, 2019 6:04 pm
We have a situation where we require 50% prepayment on some orders and had to send the customer an "Invoice" document asking them for the 50% up front.  We accomplished this by making a modified version of the sales order document that allows the sales team to enter a % and print a report that shows Invoice in the header, the order total and, after applying the %, the "balance due".  The downside is that there isn't a real Invoice number, only a sales order number at this point, but that was ok for our scenario and this solution has been working well enough for us.
Posted : September 10, 2019 3:37 pm
Posted : September 28, 2019 8:35 pm