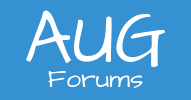 By using this website, you agree to our Terms of Use (click here)
How do I best set a sales price on a kit?
I sell a product with sales price 100, but I also would like to add the cost from two items that are not in stock (extra cost, based on customers and location = services).
So the total sales prices in the orderrow could be 100+15+20 = 135.
At the invoice only one line will be displayed with sales price of 135.
I think it should be handled in a kit. This is only a sales-kit not a kit that we produce.
But I don´t know where i shall start look into.
Posted : December 14, 2019 5:39 am
1. Does the cost of the two items fluctuate and automatically need to be reflected in the sales price of the main item?
2. Does the warehouse need to know to go pick and ship 3 separate items?
3. Should the shipping paperwork show 1 item or 3 items?
Posted : January 13, 2020 9:43 pm