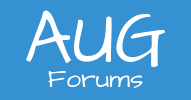 By using this website, you agree to our Terms of Use (click here)
[Solved]

Entering Unit Cost when doing an Inventory Issue
We have to issue a stock item due to a mistake when receiving it. The item has been received with 2 different unit costs, thus Acumatica is averaging the unit cost to 3,824.1881, see the attached screen.
When processing the issue we would like to use 1 of the 2 different units costs, however, the field on the issue document line item is a read-only one, can we somehow override the unit cost in order to process this issue with a unit cost of 3,880.02?
Posted : January 20, 2020 8:11 pm
Lisandro, to do what you are suggesting, you will need to change the valuation method of the stock item in question from Average to either FIFO or Specific. You can only track different unit costs after you tell the system how. Otherwise, you use a Standard or Average valuation method.
To make a change in the valuation method, you have to process an adjustment to issue all your on-hand quantity and bring it to 0 units. Be sure you don't have any unprocessed transactions in the system referencing the stock item.  Open sales orders and purchase orders are ok but no pending shipments, receipts, adjustments, etc. 
Once the quantity is zero, you can change the valuation method. Unless you have a strong need for need lot or serial tracking use FIFO. 
Next, process two Receipt transactions bringing the on-hand quantity back into inventory.  Enter, process, and release these transactions one at a time with the different unit costs you want to be recorded. This will force the system to create two FIFO layers. 
When you finally issue your materials, they will come out at the corrected costs. If using FIFO, they will come out in the order they were created assuming both are processed with the same transaction date. Otherwise, they will be released in the transaction date order.
I hope this helps.
Posted : January 21, 2020 8:17 pm
2018 or 2019 fixed this issue for Average Costing.  Return to vendor and use "original" stock cost (check box).  then re-receive at the correct cost.  I fought this issue for over 2 years with Acumatica.  I'm still not 100% happy, but it's light years ahead of where it was in 2016. 
Posted : February 12, 2020 2:53 pm
Is that checkbox located on the Vendors screen or on the Stock item screen?
Posted : February 13, 2020 12:19 pm
It's located on the Return screen.  You go to Purchase Receipts, change type to Return and there is a check box by "Return by Original Receipt Cost"
Posted : February 14, 2020 8:35 am
But what if we did the receipt directly on the Inventory workspace? See attached.
Posted : February 14, 2020 8:57 am
Hmmm, not familiar enough with that method.  I just tried receiving like that and it didn't update my average cost.  See below. 
Posted : February 14, 2020 9:09 am