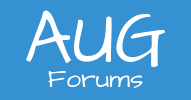 By using this website, you agree to our Terms of Use (click here)
Dynamic fields on a Sales Order Summary Report Email Settings
Posted : March 7, 2020 8:52 pm
@timrodman the issue is not with the scheduling itself, but rather with inserting a dynamic date field on the email subject so that when the schedule triggers the email, the recipient can see the date on the email subject.
Posted : March 11, 2020 4:49 pm
Ah, I see. I haven't tried this, but maybe you can leave Subject empty on the screen and modify the Subject in the report definition?
Posted : March 24, 2020 8:43 pm
@timrodman right that's what I do manually, I want to be able to automate it!
Posted : March 25, 2020 11:10 am