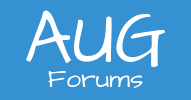 By using this website, you agree to our Terms of Use (click here)
Disassembly not defaulting the components default location for the warehouse
Hi All,
I just had this issue, not sure if I have missed out any settings.   The scenario goes like this.
1. I have 2 warehouses - main warehouse and manufacturing warehouse
2.  I have set default locations (default receipt and issue location ) for both warehouses - at item warehouse details.  
3.  Go to Kit assembly :  select type = disassembly, select item code, select warehouse = manufacturing , enter quantity
The system doesn't default the locations for my component items, even though the default location has been setup for the manufacturing warehouse, for each component.
4.  If I change the warehouse = Main,  the system is able to default the location for the components .  
Then, I went on to do a transfer to test if the system recognises the default location in the manufacturing warehouse.
5.  Transfer same component from warehouse Main to warehouse manufacturing , and YES, the system defaulted the location setup for the respective warhouses.
Question:
Why is it not able to pick up the default location for the components when doing an assembly or disassembly?  I have checked all the settings between the 2 warehouses and they appear to be the same.  
I would appreciate any help. Thank you.
Posted : October 14, 2019 10:13 pm
I have met a similar issue before. the problem was we don't have QTY in the location.
Or you can try use Automation to select location .
Posted : October 23, 2019 7:01 pm
I wonder if it's even looking at the Item / Warehouse default location. Maybe it's lazy and just looking at the Item location.
Posted : December 5, 2019 7:00 pm
Thanks guys...I have report this issue and according to the product development team - this is product design ->
"This is not a bug, for Disassembly transaction LocationID for the components will always default to Location ID of the kit."
Posted : December 5, 2019 7:14 pm
Oh dear... I have a butchery ... one location a carcass ... which is disassembled into different 'cuts' (e.g. mince, T-Bone steak, Fillet etc). These are stored in different locations. I think it is a bug (since it was not properly designed to address e.g. butcheries)
Posted : January 20, 2020 3:29 pm
If anyone ca assist with a significant problem described below, its appreciated:
It seems when a disassembly is done (i.e. allocating increased stock to components, and decrease stock Original item)... the cost of the original item is not allocated to the components in a predetermined ratio. (Specifically required for butcheries). The normal thinking of assembly is to have the component cost.... and then add those costs in proportion to the final Manufactured item. With proper disassembly we dont have the component cost, only the original item Cost (i.e. 150Kg beef or 1 x cow at price / Kg), and therefore Acumatica's disassembly process requires more thinking (its not merely always a reversal of Production, where you have the component cost).
If anyone perhaps has an alternate solution for e.g. taking a carcass of 200Kg at $1000 (i.e. $5/Kg) and running a disassembly process into
a)Hind Quarter and b)ForeQuarter (e.g. 60%/40%) split, and then further disassembling the
ForeQuater into
a)Fat quantity (in Kg at the cost of $5 / Kg) 
b)Steak Quantity (in Kg at the cost of $5 / Kg) 
c) etc. (in Kg at the cost of $5 / Kg) 
Also....
Then start an assembly:
2grams of Fat + 5Kg cubed beef + salt + spices = 1 Barbecue Sausage (Braai wors - here in South Africa)
And all the time move inventory through different warehouse locations... and keep track of the costs for both disassembly and re-assembly processes .... would be highly appreciated.
Acumatica also seem to what to force a location of being able to "Make sales" when following either assemble or disassemble processes - without perhaps considering theire may be more subsequent assemblies and disassembles before items are ready for sale. The consequence is that the inventory is now placed in  a warehouse location from where sales can be done, while the product is not finally manufactured.
Please help if possible:
mobile:+267 75 982 540
email:  jpvdg71@gmail.com
Posted : February 1, 2020 4:49 pm
Have you looked at the Manufacturing modules for this? Kits are pretty limited.
Posted : February 10, 2020 7:14 pm