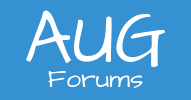 By using this website, you agree to our Terms of Use (click here)
Snooze ALL
Hi,
If your using Tasks and events and set reminders for those tasks, the reminder popup shows up which is grt and I might have 20-30 tasks with reminders and don't have time to review and want to snooze all at once and have it remind me after a day or so. Can we do this somehow? I don't want to DISMISS ALL option then it defeats the whole purpose.
I had reported this issue/feedback and I see only 4 votes https://feedback.acumatica.com/ideas/ACU-I-765
how are other users managing their tasks and reminders, just curious.
- Thanks
Posted : April 10, 2020 9:59 am
Posted : May 22, 2020 10:24 pm