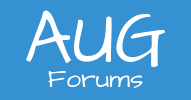 By using this website, you agree to our Terms of Use (click here)
Quote Custom field drop down - needs default value
I created a custom field for the quote line item.  Basically the list consists of a Yes or No value.  I would like the field to default to always be Yes, so I added the last line of code.  Every time I enter a new line on the quote I get the following error "
Error: Unhandled exception has occurred, your changes have been rolled back: Error: An error occurred during processing of the field UsrRecurring: Specified cast is not valid..
".  
Thoughts?
[PXDBInt]
[PXIntList(new int[] {0, 1}, new string[] {"YES", "NO"})]
[PXUIField(DisplayName="Recurring")]
[PXDefault(false, PersistingCheck = PXPersistingCheck.Nothing)]
Posted : January 23, 2020 7:12 pm
Posted : February 8, 2020 7:13 pm