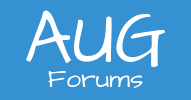 By using this website, you agree to our Terms of Use (click here)
Outlook add-in issue
We are having an issue with our add-in, but only online. In the desktop app it is fine.
In the online outlook it is trying to log in to live.com instead of our instance. Any idea how this happened? It use to work, but suddenly everyone who uses the online version only has this issue. 
How do we know it is trying to log into live.com? Lastpass is recognizing it and trying to insert live.com passwords. 
When you enter the correct password it opens one side of the full screen site. Still in acumatica, but passwords still dont work.
Any ideas?
Posted : March 9, 2020 11:43 am
You might want to try an Acumatica support case for this one.
Posted : March 22, 2020 3:38 pm
I am thinking it may be related to the other email issue we are experiencing Acumatica Email Issue. I Sent them both into the VAR. They uploaded a copy of our DB to Acumatica for investigation.  
When i know more about the solution I would be happy to update 🙂
Posted : March 25, 2020 7:11 am