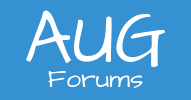 Business Event sending to each sales person
Does anyone know how to setup a business event that emails each sales person a list of their open quotes?  We want to send an email to each sales rep in the morning giving them a list of all their open quotes in a certain status.  I have the business event setup where it will a single person with a list of the open quotes, but it won't change the email per set of quotes.  The sales rep email address is in the description field of the sales person.  I join that table to the GI so I can pull up on the template.  When I put that field in the email To field, it only does a single email to the first record although it lists orders for each rep.  I also had it output each rep in my foreach loop in the email so I know they are different.
Posted : September 24, 2019 5:42 pm
Hey Ryan,
Two things.
1. Are you using this feature introduced in Acumatica 2019 R1?
2. How are you able to get the Salesperson Name to appear in the To field list of options? I thought it had to be a field that was marked as an email address by the Acumatica framework. That's why only email address fields appear in the list:
Posted : October 25, 2019 7:21 pm
1.  The grouping feature is what Acumatica support told us about too.  We are still on 2018r2, so I ended up having to create events for each rep.
2. I created the email address in the GI using the description field (=Concat( Replace( [SalesPerson.Descr], ' ' , '.' ),'@xbyte.com')).  I then added that field into the message of the business event email, cut it from the message section, and pasted into the to field.  Worked fine for me.  
Posted : November 14, 2019 11:44 am