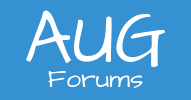 Automation steps to create required fields
Is there a way to use automation steps to make user defined fields on the opportunity screen required?
Example when the Opportunity stage changes to "Won", then require information to be populated in fields on the user defined screen.  
Posted : January 13, 2020 10:42 am
I agree with Andy, especially since Acumatica seems to be moving away from Automation Steps and towards making it easier to make workflow changes in Customization Projects.
Case in point, see this note on page 54 of the Acumatica 2020 R1 Preview Release Notes (click here):
In addition to the Customization Project route being the area that Acumatica seems to be investing in moving forward, another advantage of the Customization Project route (if I understand it correctly) is that the code is compiled rather than run-time as it is with Automation Steps. Which means it runs faster.
Posted : January 13, 2020 10:00 pm