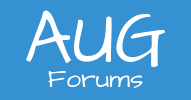 By using this website, you agree to our Terms of Use (click here)
Address Validator can't find address
I have a customer who lives in rural America and the address validator can't find the customer's address.  Is there a way to either 1) update the geolocation data (latitude/longitude) for the customer or 2) use some other method for getting Acumatica to know the appropriate location?  Thanks.
Posted : September 9, 2019 1:46 pm
You're ahead of me on this one Justin. Which address validator feature are you referring to?
Screen names and screenshots would be awesome if you have them.
Posted : September 28, 2019 7:32 pm
Thanks for getting back to me, Tim.  I'm referring to the customer's address in the 'Main Address' section of the 'General Information' tab of the customer screen.  Here is a screenshot of what I see.  When I click on the 'View on Map' button, the map takes me to the city of Wallace rather than the specific address of the customer.  My initial guess is that Google doesn't know where this address is at.  Ultimately I want Acumatica to track the actual GPS coordinates of the customer.  I know what those coordinates are for this customer but I don't know where to input that information.
Posted : September 30, 2019 10:56 am
Ah, I see. There is no way to do this currently as far as I know unfortunately.
I suggest adding your vote to this feedback idea. You are not alone 🙂
Posted : November 2, 2019 8:49 pm
Hi Justin,
The address just places on a guesstimate on Google maps, and yes if we had the Geo codes that would be 100% accurate.
Another option is to use other services to validate address and store geo-codes, check out our new plugin "Address validation" for Acumatica 2019 R2 and higher, where we verify your postal address & store the geo longitude and latitude against each record, and with this you can push your data to Google maps.
Check out the new plugin link https://www.info-sourcing.com/acumatica-address-verification/  
Posted : May 20, 2020 5:45 pm