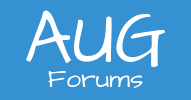 By using this website, you agree to our Terms of Use (click here)
Track Packages Business Event from Demo Data
Acumatica has added a "Track Packages" business event in their latest demo data. It's not available in all of the 2018R2 builds but if you get the latest snapshot for 2019 it will have it. What it does is it sends out the boxes, weights and tracking numbers to customers whose shipments have been confirmed. One of my customers being interested in something similar, I tried to test this out and it works fine when you just have one package on a shipment. If the shipment has multiple packages, it doesn't work. It gives an error in the "process push notifications" screen "more than one inserted or deleted row matched". I am guessing since BE's work off of GI's, the GI has more that 1 row with the same shipment nbr it's not acting the way it should. But there is no condition in there that tells it to trigger off the shipment nbr. I've tried everything I could but I can't figure it out. Anyone here that has created or worked on a similar event? 
Posted : August 6, 2019 6:45 pm
I just tried also, but I also couldn't figure it out unfortunately.
I tried Raise Event values of For Each Record and Once for All Records.
I also tried changing the Operation value from New Field Value to Record Inserted, but that didn't help either.
Posted : October 10, 2019 10:52 pm
I haven't seen the BE from the demo data you referenced, but we have set up our own BE to send out a tracking email to customers once a shipment is confirmed. We've set our event up to run on a schedule with a small delay built in between shipment confirmation and the BE triggering to account for some shipments that need to be corrected so we aren't sending multiple tracking emails for those. 
We set up the BE to run on a schedule and raise the event for a group of records and to group by shipment number. Below is the syntax we used in order to list all of the tracking numbers for the shipment in the single email as well as the BE settings.
We also just recently added a new field to our generic inquiry that we are calculating a dynamic tracking URL based on an If formula from the ship via carrier and then linked this URL to the tracking number as a hyperlink on the email template so that the tracking number is a clickable hyperlink that will take you to the carrier's tracking website for that specific tracking number when clicked in the email.
<foreach>((SOPackageDetail_trackNumber))
</foreach>
Posted : October 14, 2019 6:19 pm
Hi Brandon, 
Linking the URL to the tracking# is super cool. I will try this out. The customer I built this for is on 2018R2. The way it is designed to work is when a shipment is confirmed, and if it is for just a specific order type (the reason why you will see shared filter to apply in the screenshot) send out the tracking number for each package. 
Posted : October 29, 2019 6:52 pm