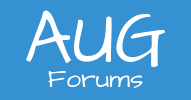 By using this website, you agree to our Terms of Use (click here)
Invoice Reminder Emails
I am trying to find a workable solution to resend unpaid invoices at specific intervals (7, 14, 30 days) 
Dunning letters are not available due to licencing for MYOB Advanced (only in Enterprise).
Has anyone done something like this using notification templates?
Thanks
Posted : February 21, 2019 1:58 am
You should be able to do a Business Event for this. Your Generic Inquiry dataset would be Invoices that still have a balance. And you would send the email alerts on some kind of schedule.
Posted : February 24, 2019 12:27 am
Sadly Business Events don't seem to be a function supported by the current MYOB Advanced Release (at least in the Plus edition) [Build 2018.1.3.1139 [18.108.0016.188]]
Posted : February 24, 2019 3:39 pm
What about using the customer statements facility? I don't think it's a good idea to resend the same invoice multiple times to a customer.
Posted : February 24, 2019 4:55 pm
Posted : February 25, 2019 11:22 pm
Posted : March 28, 2019 5:59 pm
Hello,
I use a Business Event to send out past due invoice notices via email. This works well but I have two issues. The first is the formatting of the amount owed in the email. When this field is viewed in the GI, it displays properly, 1,165.30. however, when displayed on the email, it does not format properly. I am hoping there is a work around for this.
Invoice # 044720, Date Due 4/3/2020, Amount $11652.3
The second issue is that I would like to attach the actual invoice to the email as that is often requested. While I was at the Summit, I did make a contact from Acumatica and she has sent me an email with a possible work around for that. I will post again after I read and attempted to implement that process. 
Thanks so much.
Posted : April 8, 2020 10:43 am
@john-toney I wish Generic Inquiries gave you better control over formatting. I can't think of anything in the email notification setup that would allow you to control the formatting, but there might be something that I'm not aware of.
Posted : May 22, 2020 10:00 pm