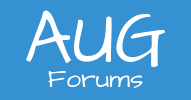 Universal Search - Email and Activities
The only time that I personally tried tweaking the Universal Search was when I added Support Cases which was done like this:
I almost did emails, but I couldn't figure out how to only expose certain emails rather than all emails.
Other things that I don't like about the Universal Search and why I favor Generic Inquiries instead:
1. I often like to do a search within a search, then maybe another search after that. Universal Search can't really do that. But doing multiple Contains searches on multiple fields in a Generic Inquiry would be pretty easy.
2. The ranking score in a Universal Search is mysterious. It tries to show me the most relevant results, but the ranking criteria is not clear. With a Contains search in an Generic Inquiry, I can do a search, then sort on whatever column I want for ranking.
3. I can't figure out how to get a Universal Search to do an exact phrase search. So, when I'm searching for an error message, it doesn't necessarily rank first. Doing a Contains search searches the exact phrase that you enter, making it easier to find specific error messages or things of that nature.
4. Universal Search does have the advantage that it finds alternate forms of words, but I'm not sure that's needed when searching for technical content.
Also, in case you haven't seen this, here is a nice article that Doug Johnson wrote on modifying the Universal Search:
https://www.acumatica.com/blog/technical-tuesday-universal-search-in-acumatica/
Posted : 16/07/2019 12:57 am