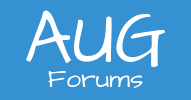 Routes in Service Management
I haven't used that feature before, but your Bing Map API Key idea makes sense to me. Did you have to create that API Key in Bing or did it come pre-populated in Acumatica?
Posted : 27/11/2018 9:39 pm
I would try opening a support case with Acumatica then. Maybe they have another API key that will give you KM rather than you having to create your own API key. I wonder if Acumatica might be paying for the API key because I'm pretty sure that you get charged after a certain number of map renders. That would be better than you creating your own API key and having to pay for map renders.
Posted : 27/11/2018 10:46 pm