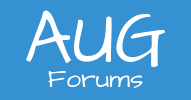 Finding the Length of an Acumatica Field
Finding the length of a field in Acumatica can be tricky.
One simple way is to open a local copy of the Database and look at the Column length in the SQL Table. But that doesn't guarantee that the Acumatica application won't restrict the length to something shorter that what the SQL Column Data Type allows.
You can find the lengths of fields by staying within Acumatica, without leaving your web browser, but it can get messy, depending on the field.
Here are two examples of finding field lengths on the Customer Order and Description fields in the Sales Orders (SO301000) screen:
---
1. Customer Order - 40 characters
---
2. Description - 256 characters
Posted : 13/08/2019 5:27 pm