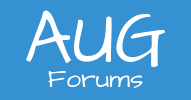 Disabling of Form Toolbar Elements using Automation Steps
Hi,
Is it possible to disable the functionality of the standard toolbar elements that appear at the top of Acumatica's transaction forms, such as the Add, Delete, Last, Previous, Next, First commands, using only Automation Steps?
My recent experience with Automation Steps suggests them to be useful and usable with only the commands found within a given form's Actions pull-down menu, along with being able to specify reporting and inquiry command elements that are found within those respective pull-down menus.
Although the Action Names drop-down box of the Actions pane of the Automation Steps form displays all of the other toolbar based commands present on any given transaction form, there does not seem to be anyway in which a given toolbar command can be successfully added to the steps form such that it can be subsequently designated as disabled based upon the given status and/or document type settings of the transaction form. Ideally, it would also be nice to completely hide the toolbar command, but the Actions tab looks to only provide the option of disabling toolbar based elements and not hiding them altogether.
Just as an FYI, the Acumatica environment of this client is an on-premises deployment presently running the 2018 R1 release.
Thanks in advance for any insight or assistance that anyone might be able to provide on this topic.
WDC
Posted : 17/09/2019 1:25 pm
Automation Steps doesn't seem to impact those standard toolbar elements, namely you list Add, Delete, Last, Previous, Next, First in particular.  Have you tried using Roles  and Permissions to accomplish this though?  From what I see in testing, you can drill into the primary DAC for the screen and Revoke/View Only the actions you want to control.  Sales Order screen -> Sales Order DAC -> Next -> Set Access Rights to Revoked, and it is gone.  Add was the only one to not work this way, I had to set the permissions to Edit at the DAC level for the + to go away.
Posted : 19/09/2019 3:11 pm