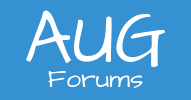 Customisation for new Lookup field
I am currently working for a client solution to enhance the AP Bill screen.
They would like to have an optional field 'Referee' on the line details that is a lookup for a new custom data table. This should behave similar to the salesperson field, only valid values from the lookup will be accepted and lookup options can be maintained from a separate configuration screen.
This should be a simple enough customisation, If anyone has something similar that can be used as a reference it would be greatly appreciated.
Posted : 14/03/2019 10:10 pm
Posted : 17/03/2019 6:59 pm