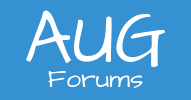 Custom Paste of Sales Order
Hi,
I have been asked to alter the copy/paste of a sales order.  We have four customer Usr fields (checkboxes) that need to remain unchecked when a paste is performed as well as two SOOrder selector fields (SalesPersonID, OwnerID).
All four checkboxes need to remain unchecked regardless of original.  SalesPersonID needs to be looked up by BA.  OwnerID needs to be the user.
Any idea how this can be accomplished?
-Jeremy
Posted : 11/07/2019 2:46 pm
As far as I know, you'd need to customize for this.
You might want to post this question on StackOverflow:
https://stackoverflow.com/questions/tagged/acumatica
You could ask if there is a way to modify what gets copied to the clipboard when you click Clipboard -> Copy:
Posted : 07/09/2019 10:09 pm