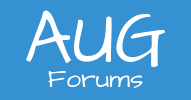 Awful Acumatica Performance (client) - Any known software incompatibilities?
Hello everyone. I'm having one heck of a time trying to diagnose why Acumatica (cloud-hosted on AWS) is running absolutely awful on three totally different Windows 10 computers, but it seemingly runs just fine on every domain-joined Windows 7 Pro machine in our office.
What's happening - It takes anywhere from 5 to 25 seconds to load any time I click on an editable field in nearly every module screen. This makes the program essentially unusable. It's better sometimes during the day, and it's worse sometimes, but it's always way slower than other machines at the office.
Browser - Chrome, Edge, Mozilla Firefox... happens in all of them. I have also disabled any extensions/add-ons and tested that as well. Nothing.
Affected Machines -
Domain-joined W10 Pro Lenovo P52. I purchased this machine specifically for our go-live and dropped a bunch of my own money on it. To say I'm disheartened that Acumatica is essentially unusable is... disheartening.
Non-Domain-Joined W10 Home Asus laptop 
Non-Domain-Joined W10 Home Desktop (This is my home desktop and it's specs blow any of our office PCs out of the water as well as my network connection)
Software - The domain-joined Lenovo P52 is running the exact same software, same Group Policies as the W7 machines. Only difference is it's W10 Pro. A couple programs that i thought could be culprits, so I've suspended them and still run into issues = Dropbox, OneDrive for Business, MS Teams.
Network Connection - 50/10Mbit home connection, 25/25Mbit work connection, 100/100Mbit work connection. Have tried both wired and wireless at each.
Question - Does anyone have any advice on how I could go about troubleshooting this? I experience absolutely no issues with any other software or websites on these computers. Spec-wise, they blow all of the computers away that are not having any issues.
I'm pulling my hair out trying to resolve this. I'm worried that it's Windows 10 related, and every computer will become affected once they're updated before the end of the year.
I appreciate any input!
-Matt
Posted : October 14, 2019 5:38 pm
Resolved -- It was the LastPass extension on my browser.
It must have been looking at every fillable field as a potential spot to put a password, and it just slaughtered performance. I've set an exception to not autofill on https://xxx.acumatica.com, and everything appears to be working fine now.
... could have sworn I tried disabling LastPass previously.
Hopefully this helps somebody else if they're struggling with strange performance issues.
Posted : October 16, 2019 3:35 pm
Posted : October 16, 2019 4:37 pm
You'll want to go into your LastPass vault and open up the site. By clicking "Advanced Settings", it shows that you can choose to "Disable Autofill". It's completely remedied my situation. 
step by step instructions here: https://support.logmeininc.com/lastpass/help/disable-autofill-for-sites-lp020004
Image below is a screenshot I took. I just checked the "Disable Autofill" button.
Posted : October 16, 2019 5:31 pm
Thanks so much for sharing your resolution Matt. I would not have guessed a browser extension to be the culprit. Nice work.
Posted : November 16, 2019 7:20 pm